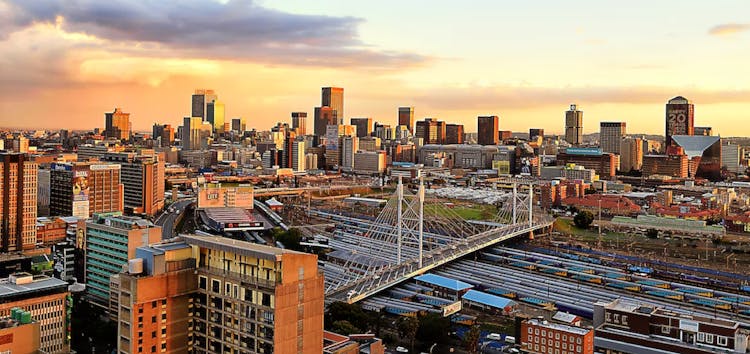 Privacy Policy
This website is owned and operated by Apex Auctions Limited (CN: 04376357) whose registered office is at 168 Church Rd, BN3 2DL.
Our privacy policy relates only to information that we obtain from you.  If you visit a website operated by a third party through a link included on this website, your information might be used differently by the operator of the linked website.
Processing Information & Category of Information Collected
The information you provide to us when using this website will be processed for the following reasons:
To administer your user account with us;
To process any bids and payments made by you;
To process any request for advice or information supplied by us;
To notify you of our bulletins, information packs and services, should you consent to this by ticking the appropriate box on the new account registration form;
To customise this website according to your interests; and
To comply with our statutory and regulatory obligations.
The type of information we will collect about you includes:
Your name and address
Your phone number, mobile number, fax number and e-mail address
Your credit or debit card details if you make payments to us in this way
Your job title
Details of your "Memorable Question" and its answer
Details of the lots you bid for and/or purchase.
We will never collect sensitive information (as defined in data protection & GDPR legislation) about you without your explicit consent.
Personal Information Storage & Duration
Any information that we collect about you is stored electronically on our database, and may also be printed and stored in our filing system. Personal data will not be kept for longer than the time necessary to achieve specific data processing purposes unless shorter or longer retention periods apply under applicable Laws. Furthermore, if necessary or required to meet regulatory requirements, prevent fraud and abuse, resolve disputes or enforce our Terms & Conditions, we may hold your information as required.
We will keep your personal information confidential except where you have posted it for publication or display and/or to the extent that we are compelled to disclose it by law (for example where fraud or other crime is involved) or to comply with an instruction of a regulatory body of competent jurisdiction.  From time to time we may be called upon to demonstrate our maintenance of certain standards as set by appropriate authorities and/or to satisfy our auditors and/or to comply with regulations in relation to money laundering or other statutory requirements.  If you do not consent to our production of your details for this purpose only as an exception to our duty of confidentiality, please do not register with this Website.
Your Rights in Relation to Your Personal Information
In regards to your personal information: you have the right to access, restrict, amend, erase or object your personal information, free of charge and at any time. Furthermore, you also hold the right to lodge a complaint with your data protection regulator, should you see fit or hold reason to do so.
If you have a complaint regarding any breach of this privacy policy, please also contact us at privacy@apexuactions.com.  When we receive the complaint, we will review it and ensure that we are in compliance with our privacy policy and all applicable laws.  We will contact you within 40 days of receiving your complaint to inform you of the results of your complaint.
In line with GDPR, should you wish to obtain a copy of the personal data that we hold on you, or request that the data be removed, then please send an e-mail to privacy@apexauctions.com.  As soon as we are satisfied as to your identity and that the request is compliant by law and the Personal Information Storage & Duration section of the privacy policy; we will send to you, within 30 days, a copy of all the data that we hold concerning you or comply with your request.
Personal Data Controller
The controller of the personal data that is collected when you use this site and that is collected via our marketing channel activities is: The Apex Group. For further information on how to contact us please refer to our Contact Us Page.
If you believe that the information we hold about you is inaccurate or if you wish us to cease processing your data for any particular purpose or purposes, write to us at the above address or e-mail privacy@apexauctions.com. 
Compliance
To comply with the Data Protection Act 1998 and The EU General Data Protection Regulation (GDPR) we adhere to strict security procedures.  The personal information that we hold will be held securely to ensure no unauthorised disclosure or access.  When you register for a user account with us you will be required to adhere to the security provisions set out in our terms and conditions.
We reserve the right to appoint an Internet service provider to host our website on our behalf which may be situated outside the European Economic Area (the EEA).  By agreeing to our terms and conditions of use of our Website you consent to any transfer of your personal information outside the EEA. This may be necessary for us to achieve the purposes set out above.
Marketing Procedure
We would like to contact you in the future for marketing purposes by post and e-mail but we need your consent to do this.  If you would like us to contact you (including by post, e-mail or telephone) concerning our services and forthcoming purchase opportunities that may be of interest to you then please tick the appropriate box on the new account registration form.
You may refuse any marketing communication from us in the future at any time by emailing us at privacy@apexauctions.com.
Cookies
Our Website uses "cookies", which are small text files that we store on your computer to improve the functionality of our Website.  We use temporary "session" cookies to pass information between pages on our Website and they are deleted when you close your browser.  
Our Website can only use cookies when authorisation is given. This occurs at the beginning of your session with the site, via a drop-down with the option to allow or not allow cookies. Under no circumstances can they be used to gain other access to information on your computer.  As mentioned, you may choose to accept or decline cookies.  While most web browsers automatically accept cookies, you may choose to modify your browser settings to decline cookies (see the Help file on your particular browser for details on how to change cookie settings).  However, if we cannot use cookies certain functionality of this website will be affected and you might not be able to place bids.  
Additional Information Collected
In addition, we use Google Analytics, which automatically collects and stores the following information about your visit:
The internet domain and IP address from where you access our website;
The type of browser software and operating system used to access our website;
The date and time you access our website;
The pages you enter, visit and exit our website from; and
If you linked to our website from another website, the address of that website.
We use this information to help us identify click stream patterns, to improve our website and to learn about the number of visitors to our website and the types of technology our visitors use.  We only use this information to ensure that our Web pages stay compatible with a selection of browsers and systems.  We do not track or record information about individuals and their visits.  For further information on how Google Analytics uses cookies please visit: 
Google Analytics Cookie Usage on Websites
Our Website may use Google Adwords or other Internet Marketing tools to promote the Website and increase its chances of being found on-line.  We are not responsible for the way in which Google Adwords or any other provider of such Internet marketing tools uses your personal data and you are strongly advised to consult the privacy policy of any website referring you to, or linking to, this website.